Eighty years on - the miracle of Dunkirk | Nostalgia
This year sees the 80th anniversary of the great escape by the British Expeditionary Force at Dunkirk.
Tuesday, 14th April 2020, 5:14 pm
Updated
Tuesday, 14th April 2020, 5:15 pm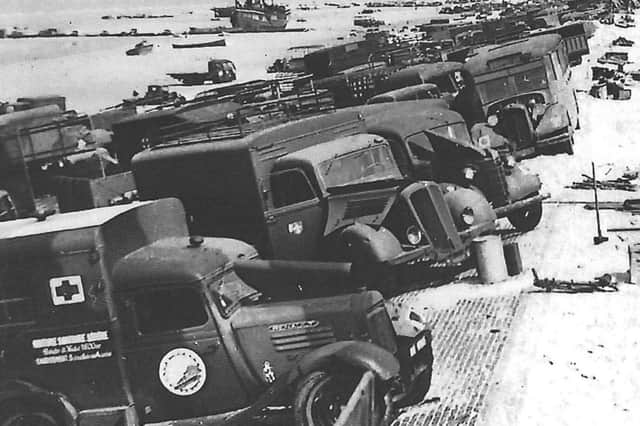 The vast array of British and French vehicles left abandoned along Dunkirk Promenade.
Operation Dynamo took place between May 26 and June 4, 1940 and the evacuation has been a matter of great controversy ever since.
On May 20, Vice-Admiral Bertram Ramsay was asked to form a plan to evacuate 45,000 men in 48 hours as this was thought the best that could be hoped for at the time. but by May 27, only 8,000 men had been evacuated.
But a call went out for all boats with shallow drafts to assemble in southern ports to help with the evacuation. The call was answered by lifeboats and their crews and pleasure boat owners. And many fishing boats and their crews were temporarily called into naval service. These 700 small craft became known as 'the little ships of Dunkirk'.
HMS Skipjack, a minesweeper sunk in Dunkirk Harbour.
By the night of June 4, 338,226 soldiers had been evacuated including 14,000 French and Belgian troops.
The cost was beyond what anyone thought with more than 1,000 French civilians killed and an estimated 3,500 British soldiers killed on the beaches. By the end of the operation, 68,111 troops had been killed and 4,000 captured.
Allied prisoners of war were mostly treated with mercy but at Wormhoudt, a farm south of Dunkirk, the Waffen SS massacred 97 British and French PoWs after they had surrendered.
At the village of Le Paradis the 14th Company SS Totenkopf executed 21 Royal Scots Guardsmen who acted as a rearguard to Dunkirk.
Early torpedoes were tested at Horsea Island, Portsmouth. Picture: Robert James postcard collection
Nearer the date I shall tell you what Admiral James, the C-in-C Portsmouth 1939-42 had to say on the subject of the French commanders.
If you have any family photographs associated with Dunkirk I could use then please let me know. Thank you. These two photographs come from Alan Ranger's book Dunkirk 1940 Through German Eyes and are reproduced with permission.
• On Saturday there is an article in my Looking Back page about the founding of HMS Vernon written by Robert James. I have only space for one photograph there so here is another which former submariners might appreciate.
Torpedoes were tested at a purpose-built lake in the northern part of Portsmouth Harbour at Horsea Island. Originally two small islands, Great and Little Horsea, in 1889 the two islands were joined using convict labour and chalk from Portsdown Hill.
In 1905 the length of the lake was increased from 730 metres to more than 1,000 metres but it became obsolete because of the rapid advances in torpedo technology.