Memories of old Portchester in pictures | Nostalgia
They could easily have been an early incarnation of Compo, Foggy and Clegg.
Monday, 10th May 2021, 2:35 pm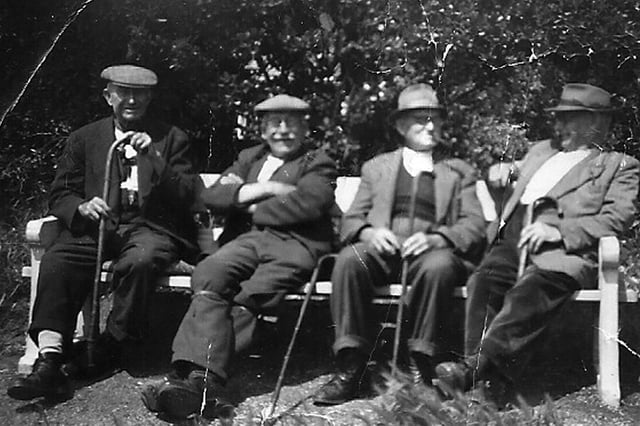 Last of the summer wine bench. From left: Mr Carter, Mr Jerome, William Cooper and Mr Budd (Buddy). Mr Cooper and Mr Budd lived in Newtown. Picture: Courtesy of Joan Brameld (nee Savage). Her grandfather was Mr Cooper.
For Last of the Summer Wine might have taken its inspiration from this picture of four Portchester gents sitting and watching the world go by. It was probably taken in the late 1950s or early 1960s.
To see the full collection of Portchester pictures, click here.
A message from the editor, Mark Waldron.You can subscribe here for unlimited access to our online coverage, including Pompey, for 27p a day.
A funny thing happened on the way to Portchester Gala... undated.
Portchester Fire Brigade in the 1930s.
The Vicar of St Mary's Portchester, the Rev Michael Thomas, dedicates a new dinghy for the Sea Scouts on the slipway at Portchester Sailing Club in 1966.
The senior choir from Portchester School about 1953.