Portsmouth aircraft carrier making her way to war | Nostalgia
What a year 1982 was.
Sunday, 6th June 2021, 7:00 pm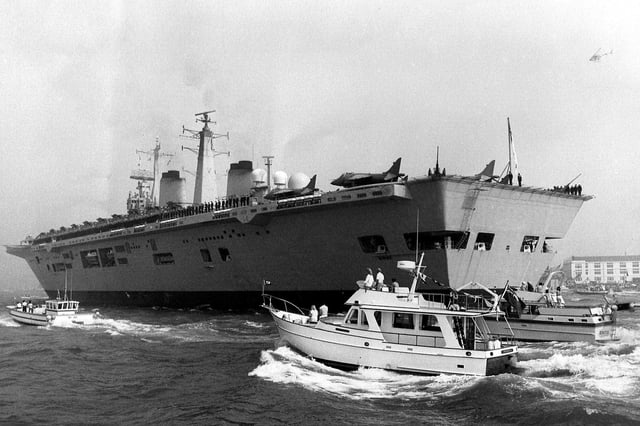 Journey over - HMS Invincible receives a heroine's welcome as she enters Portsmouth Harbour on her return from the Falklands war, September 1982.
We had tall ships arriving by the dozen in Portsmouth a Tudor warship re-emerging from the Solent and the little matter of a naval war down at the bottom of the globe.
A message from the editor, Mark Waldron.
The company of HMS Hermes sunbathing on the flight deck as the naval task force headed south for the Falkland Islands following the Argentinian invasion, April 1982. Picture: Martin Cleaver/Getty
The Polish ship Pogoria in 1982's Tall Ships Race. Picture: The News PP1702
Prince Charles visiting the Royal Hospital Haslar, Gosport, in 1982. The News PP4781
Raising of the Mary Rose. The giant cradle holding the 400-year-old timbers of the Tudor warship in October 1982. Picture: The News PP3738