Portsmouth during the blitz - picture special | Nostalgia
The biggest air raid on Portsmouth during the Second World War saw 172 people killed and hundreds more injured or made homeless.
Monday, 1st March 2021, 5:15 pm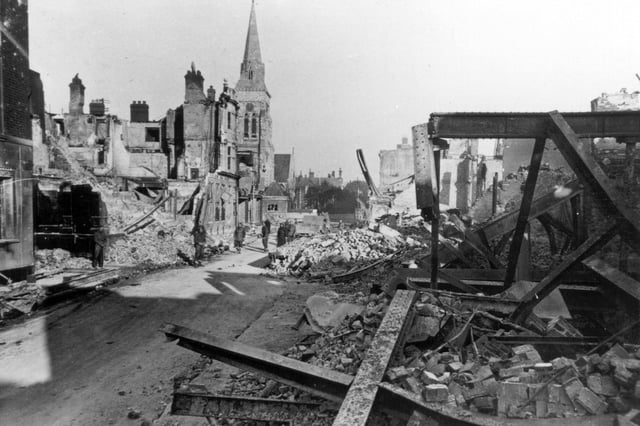 Palmerston Road, Southsea, with St Jude's Church surveying the wreckage.
It happened between 5pm on January 10, 1941, and the early hours of January 11.
During the entire blitz, 930 people were killed in Portsmouth and 2,837 injured. More than 6,000 properties were destroyed.
To see the full collection of spectacular and moving pictures, click here.
A damaged train at Portsmouth Harbour station.
A message from the editor, Mark Waldron.
Our trial offer starts at just £2 a month for the first two months.
An Air Raid Precaution warden brings traffic to a halt in Copnor Road, Copnor, February 1940.
The remains of the Guildhall after the air raid of January 10, 1941.
A gasholder at Rudmore, Portsmouth, after the first air raid on the city in 1940.