Time gentlemen per-lease! Step back in time with Portsmouth breweries | Nostalgia
One of the spin-offs for Portsmouth being the home of the Royal Navy was the number of pubs in the city – almost one on every corner it seemed like.
Monday, 30th August 2021, 8:30 pm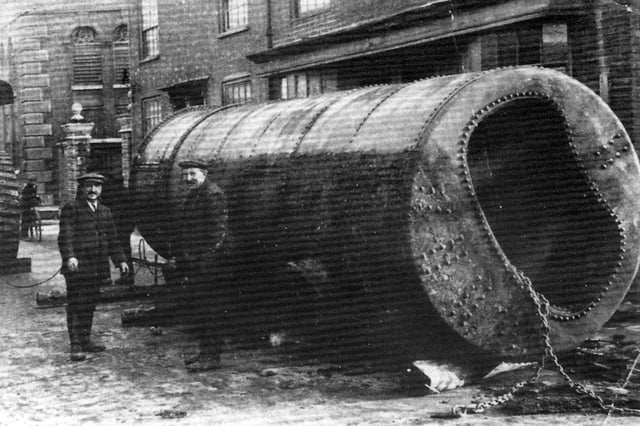 A huge boiler being pulled through the gates of Long's Brewery in Hambrook Street, Southsea. Boiler explosions were a regular occurrence in earlier times and Long's suffered a heavy boiler blow-out in March 1870 which killed two brewery workers and a dray horse.
And of course, where you have pubs, you need breweries to supply them. To see the full collection of Portsmouth-area brewery pictures go to portsmouth.co.uk and tap the Retro tab at the top.
A message from the editor, Mark Waldron.
No, not Laurel and Hardy but a Mr Aubrey and a Mr Carter standing outside the Southsea Cellars pub in Hambrook Street, Southsea. These two worked as draymen at the nearby Long's Brewery.
Those reliable old horses that pulled brewery drays around the Portsmouth area were eventually put out to pasture in favour of mechanised transport. This photograph of a Long's steam dray is an early example of what replaced them.
Horse-drawn drays line up at Long's Brewery in Hambrook Street, Southsea, about 1910. Established originally by Mr Searly Long, this brewery was yet another which fell under the Brickwood umbrella in 1933.
Workers at United Breweries in Portsmouth, gathered for a pre-Christmas drink in the late 1950s.