When coal dominated Old Portsmouth - picture special | Nostalgia
From lighting and heating Portsmouth's homes and businesses to keeping the Royal Navy on the move, our reliance on old King Coal was once total.
Tuesday, 1st June 2021, 3:43 pm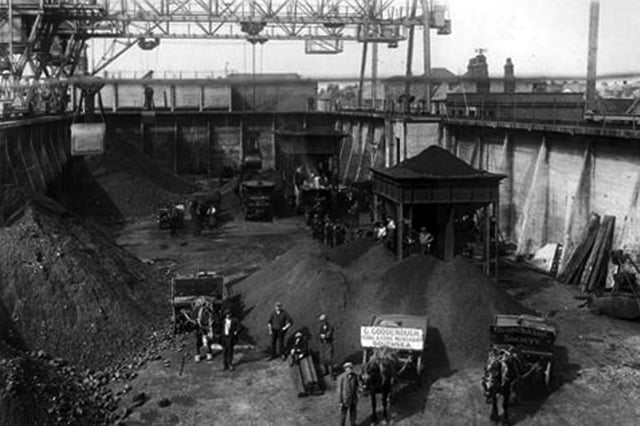 The inside of Fraser & White's coal bunker close to the Bridge Tavern, Old Portsmouth.
Looking at Gunwharf Quays and the Camber today you would not believe they were once dominated by an enormous power station and ships full of coal tied up in the adjacent Camber.
To see all the pictures in this coal-themed album click here.
A message from the editor, Mark Waldron.
Inside one of the coal hoppers at the Camber in the 1940s or '50s. The coal was unloaded from a collier and then placed on lorries. The coal is being loaded into a smaller hopper so the coalmen can load the sacks seen on the back of the steam lorry. A fascinating scene of times past when every house in the city was coal-fired. Fraser and White Ltd had their head office at Town Quay, Old Portsmouth. Picture: Courtesy of Mick Franckeiss.
Collier 'Pompey Power' arrives at her unloading dock opposite the power station. Picture: Barry Cox collection
British sailors covered in coal dust after coaling a ship. How much dust was in their lungs?
Coal being unloaded at the Camber, Old Portsmouth.