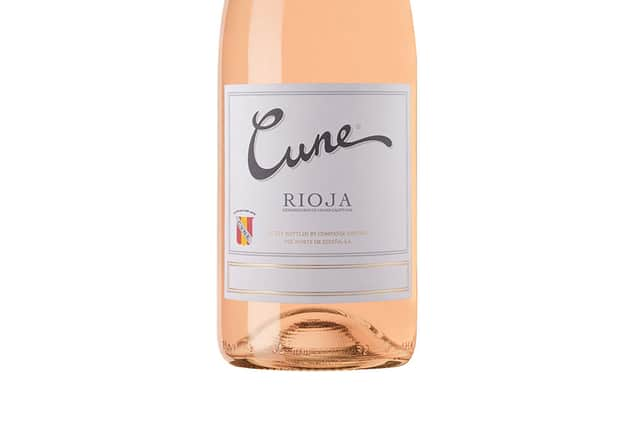 Tipples for summer.
After a spell of warm weather that led to early vine growth, spring frosts in many regions have been the worst for many years and the French government has declared an 'agricultural disaster' with many producers facing little or no prospect of a meaningful harvest this year.
Closer to home of course it is not quite summer yet but when eventually it does arrive here are a few wines to have on standby. I featured the white version of Bouvet Saumur Rosé Brut (Majestic £13.99 or £11.99 as part of a mixed six) a few weeks ago and the rosé is just as good value and equally well made. Produced using the same method as Champagne, the nose offers crushed red berry fruits and some notes of orange peel, followed by a soft, slightly creamy palate with more soft red berry fruits with a nice crisp finish. A perfect summer aperitif and a definite bargain.
Sticking with rosé, CVNE Rosado 2019, Rioja (Co-op £8.50) is the sort of good value, straightforward wine that you could keep in the fridge just in case the sun does unexpectedly pop out. A blend of tempranillo and viura, the bouquet is very fresh with strawberry and a touch of spice, followed by a very clean, crisp palate and a refreshing finish. This is the sort of easy-drinking rosé that puts you in mind of the Mediterranean, even if you can't get their summer!
When you get round to lighting the barbeque, Glorioso Crianza 2016, Rioja (The Wine Society £9.50) is the sort of modern style Rioja that makes a perfect partner to barbecued lamb. Made from tempranillo and aged French oak, the nose is loaded with dark fruits along with vanilla and spice from the oak. The palate is medium to full bodied with some grippy tannins and plush, dark fruits and wood spices.
Sheep Hill Shiraz Malbec 2020, Western Cape (Sainsbury's £7) is not just aptly named if you are barbecuing some lamb but a seriously good value wine that makes no pretence about being anything more than an easy-drinking, no-frills red. It is packed with soft dark fruits and a little spice, followed by more dark fruits and a plush, ripe finish. You could happily chill this a little but if it's too cold for a barbecue then maybe serve this with shepherd's pie.