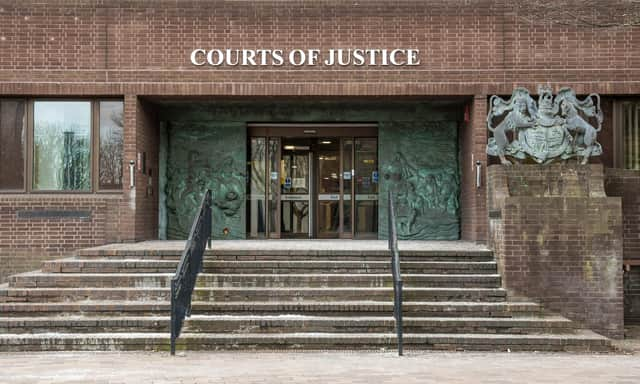 Portsmouth Crown Court. Picture: César Moreno Huerta
Plumber Shay Yetman was branded 'incredibly foolish' by a judge who warned him 'courts treat drug dealing very seriously because people die' from ecstasy.
Portsmouth Crown Court heard Yetman, 20, of Winkton Close, Bedhampton, was smoking half an ounce of cannabis a day when he started selling class A drugs.
Gabrielle Henty, prosecuting, said police went to his home about another matter on January 8 last year.
He wasn't in but officers found a 'large quantity of cannabis' on his bed and some smaller bags on his bedside, together with three phones, £275 in cash and scales
An A4 paper pad was also found and was consistent with being an LSD and MDMA deals list, the court heard.
Ms Henty said messages on a burner phone showed messages 'consistent with the supply of class A drugs for profit including people he didn't know'.
Yetman pleaded guilty to the charges on the basis he was 'dealing to friends and friends of friends' and denied being concerned in the supply of cannabis. This was accepted by prosecutors.
One message on the phone said: 'Yo, any chance of a meet at 3pm for six tabs for £40?'
Recorder David Chidgey said: 'Some people have a mistaken impression that if you just deal drugs to friends and if it's not heroin it's sort of okay. Well it's not sort of okay.
'The reason ecstasy was made a class A drug some years ago was because people die from taking ecstasy, and the courts treat drug dealing very seriously because people die.'
Dad-to-be Yetman has no previous and has since stopped taking drugs.
Addressing the dealer, the judge added: 'Don't use drugs again.'
The judge said Yetman would face 'exceptional hardship' if he was jailed and imposed a 12-month term suspended for a year with 200 hours' unpaid work.
'Mr Yetman you may leave the dock, please don't come back,' he added.
Laura Hollingbery, mitigating, said her client was due to become a parent in four months.
She said: 'Mr Yetman had developed a cannabis habit that had gone out of control. He was smoking a considerable amount every day, up to half an ounce, and as this habit escalated he began dealing to friends and friends of friends.
'This was over a very short period - two months.
'Mr Yetman assures me that the dealing was irregular and it was only on occasions when he couldn't afford the cannabis.'
Yetman admitted three charges of being concerned in the supply of class A drugs.
A message from the Editor, Mark Waldron
Our trial offer starts at just £2 a month for the first two months.