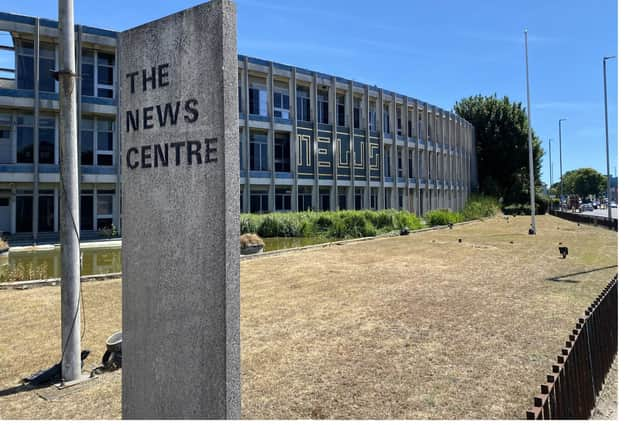 The former News printing press site which a city council leader says could become a new homes site for veterans
In particular, the Lib Dem boss is looking to see whether or not this area could be transformed into a housing site specifically for veterans.
The plans are still in their infancy but Cllr Vernon-Jackson said the former newspaper HQ land could be used for 'self-build' homes that veterans could construct themselves, similar to schemes already tested in Plymouth and Wiltshire.
Cllr Vernon-Jackson said: 'Portsmouth is fast becoming a Mecca for veterans who are having a difficult time where other communities don't understand them. It's not just Royal Navy veterans. Some of the people who have had the worst time seem to be from the army, particularly the infantry. They come out of the army and they aren't prepared for life as a civilian.
'As part of plans to develop the old News site in Hilsea, we're looking to see if we can have a residential development there. I'm looking to see if we can have some of that for a self-build site for military veterans. Not only do they build their own houses but they live as a community of veterans.
'Other people have done this… let's see if we can here in Portsmouth.'