Deliveroo reveals Portsmouth's favourite food order - and the app's busiest time of the week
DELIVEROO has revealed the dishes that are ordered the most by customers in Portsmouth – and the busiest time of the week for orders.
Tuesday, 9th March 2021, 11:55 am
Updated
Tuesday, 9th March 2021, 2:14 pm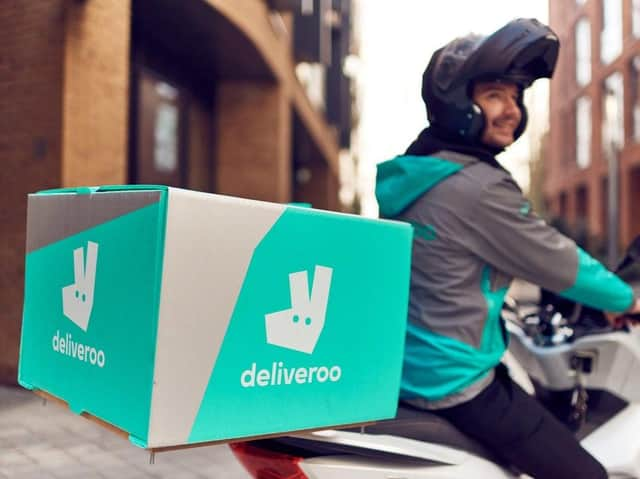 Deliveroo reveals most ordered dishes in Portsmouth. Picture: Mikael Buck / Deliveroo
Since its launch in the city five years ago, more than 300 restaurants have signed up to the platform.
It has revealed that the most popular time of the week for hungry Portsmouth residents to order through the app are Saturdays, at 8.34pm.
Further data has shown users across the city love Mexican food the most, followed by American and Japanese dishes.
The most popular dishes are quesadillas from Taco Bell, followed by bacon cheeseburgers from Five Guys, chicken katsu curry from Wagamama, chicken bubble wrap from Umami Street Food, and finally crispy chicken burger from Whody.
The delivery business has created more 700 jobs across Portsmouth, with the majority of these being Deliveroo riders.
More than 60 per cent of its restaurant partners across the city are independents, according to Harison Foster, regional director for the UK.
He said: 'Our whole team here at Deliveroo are delighted that our rapid growth in Portsmouth over the past five years means that customers have more choice, restaurants are able to increase their revenue, and riders have the opportunity to choose well-paid, flexible work.'
Customers have the option to schedule orders via the Deliveroo app up to one day in advance or receive food as soon as possible between noon and 11pm, and from noon on the weekends.
A message from the Editor, Mark Waldron
You can subscribe here for unlimited access to Portsmouth news online - as well as fewer adverts, access to our digital edition and mobile app.
Our trial offer starts at just £2 a month for the first two months.