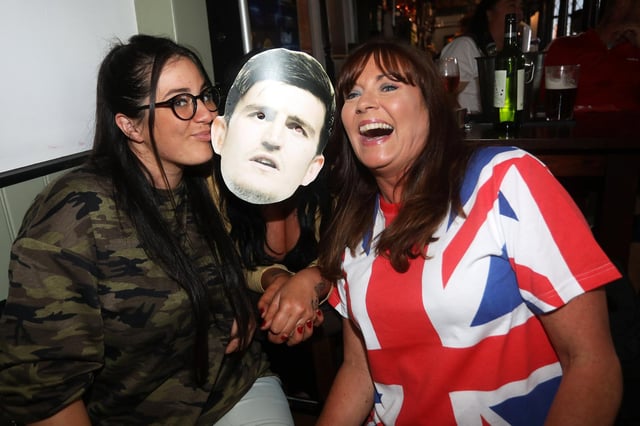 England fans pictured at the Milton Arms in Portsmouth, UK, about to watch England play on TV in the Semi-finals at Wembley. Pictured is from left, Chaz Mercer, Kate Davis and Karen Mercer-Wake. Picture: Sam Stephenson
Euro 2020: This is what it looked like in Portsmouth last night as England fans celebrated
England have made it to their first major tournament final for 55 years.
Thursday, 8th July 2021, 12:03 pm
The Three Lions beat Denmark 2-1 after extra time at Wembley to book a place against Italy on Sunday.
And unsurprisingly the scenes in pubs across Portsmouth were euphoric.
More than a few of you might be reading this with a sore head and tired eyes.
But here are our best pictures from last night's historic action.