Young Copnor actress, 9, lands first major film role in upcoming British thriller Nemesis
A BUDDING nine-year-old actress has been cast in a major British feature film set to be released in March.
Tuesday, 2nd February 2021, 2:40 pm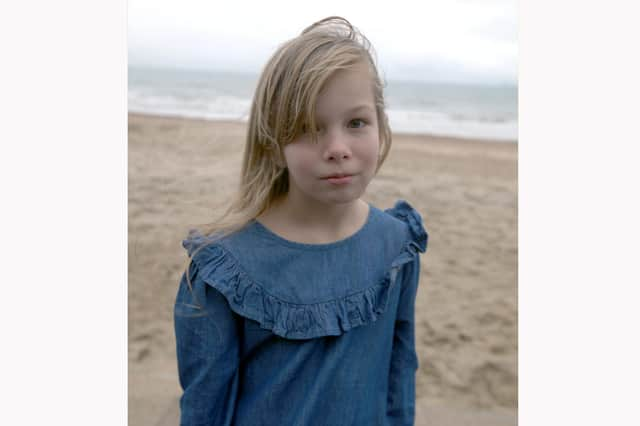 Lexi Gatenby from Copnor has a role in upcoming feature film Nemesis. Pictured: Nine-year-old Lexi in a shot from the film
Copnor Primary School pupil Lexi Gatenby lines up alongside actors Billy Murray, Bruce Payne and Steven Berkoff in crime thriller Nemesis, with her father Andy Gatenby also taking a role.
The thriller, which features Billy Murray as a crime boss, sees Lexi play the younger incarnation of one of the central characters.
Lexi said: 'I didn't find it hard, I found it enjoyable. I've acted in little adverts and other things like that but I'm really proud of this role in Nemesis as it's my first big film.
Lexi Gatenby from Copnor has a role in upcoming feature film Nemesis. Pictured: Lexi with her father Andy Gatenby and producer Jonathan Sothcott
'I can't wait to see it when it comes out, that will be a big moment for me. I don't think my friends at school will be jealous, I think they'll be happy. I haven't told them about the film so it will come as a bit of a surprise!'
Hoping to become a full-time actor when she is older, Lexi added: 'If I had to give advice to any other children who wanted to become an actor, I would say you have to be brave and be ready to work hard.'
Producer Jonathan Sothcott was very complimentary about Lexi's professionalism and her potential to become a successful actor in the future.
He said: 'She was perfect casting for the role as she looks so much like the younger version of Zoe, the character in the film. Lexi was perfect, a real little professional.
'She was very natural and took direction very well. The day of filming her part it was pouring with rain and freezing, and we were filming on a beach! Despite the cold she didn't complain once.
'She has all the attributes necessary to become a good actor and she's really fearless which is very important because often children become nervous when put in front of a camera.'
Lexi's performance was a memorable moment for her father Andy, now an actor himself following a career in professional boxing.
Supportive Andy said: 'I'm extremely proud of Lexi, this film is a really big deal for her. Acting is a hard business and very tough, but I think she's got so much natural talent it would be a crime if she didn't pursue it as a career.'
A message from the Editor, Mark Waldron
Our trial offer starts at just £2 a month for the first two months.