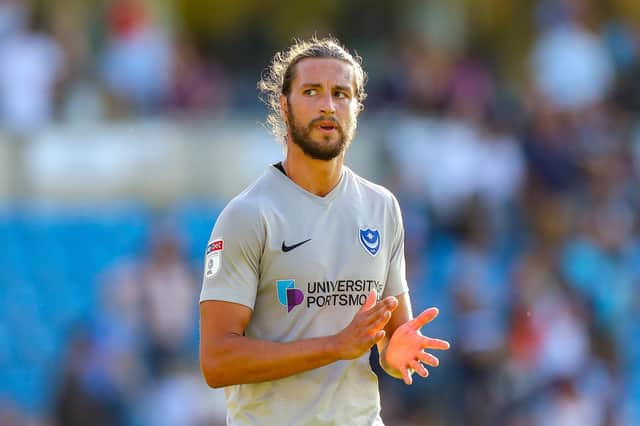 PFA rep Christian Burgess has praised Pompey's handling of the furloughing of club staff. Picture: Nigel Keene/ProSportsImages/PinP
It was announced on Tuesday that the Blues were looking to furlough staff and players.
That would see the government funding 80 per cent of employee wages, up to a maximum of £2,500 a month – with Pompey pledging to meet the remaining 20 per cent.
Effectively, it ensures all staff continue to be paid in full, as football clubs strive to cope financially without their traditional football season incomes.
Pompey's players were informed of developments at 11am on Tuesday, during a conference call with chief executive Catlin.
Central-defender Burgess, the Blues' PFA rep for the past three years, has been involved in dialogue during the process – and applauded the club's conduct.
He told The News: 'All employees of Portsmouth Football Club are still receiving 100 per cent of their wage, so everybody is the same as they were before.
'It's good the club have committed to that, there are some clubs in the news that have not done that with the non-playing staff, it's nice that Pompey are.
'Mark has acted in a good manner, it has been dealt with professionally and with guidance from the PFA and Football League, I think everybody at Pompey are on the same page.
'Whether there are any further developments is not for me to say, I don't know. I am basically a messenger and pass on what I hear from the PFA to the boys.
'I have my own personal opinion on things such about furlough, which I will keep to myself, otherwise I am just a messenger.
'Communication has been great, though. All the players had a conference call on Tuesday, which was led by Mark, and it was clearly explained to us.
'There is no change for the players at the moment. They have gone from receiving their wages to receiving their wages.
'The club have been very good with how they have handled it, it's all credit to them.'