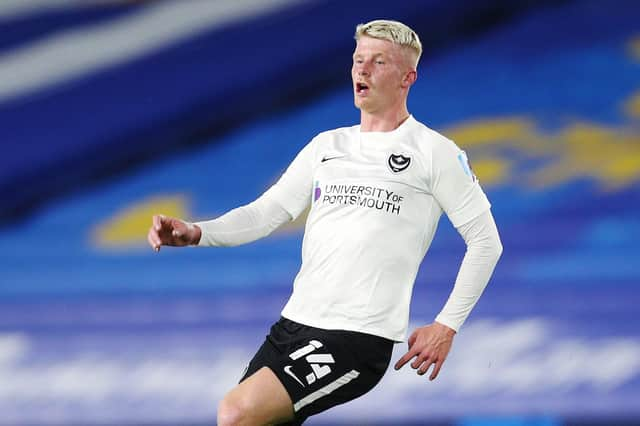 Andy Cannon
Bolton isn't even included among thre substitutes, with Gareth Evans – who had started all three games prior to the trip to the Amex – also not selected for the Crown Oil Arena game.
New-boy Michael Jacobs does make the bench, though, after being given extra time to work on his fitness.
Here's how fans on Twitter have reacted to the latest Pompey team news...
@WELLS35: I think I would have gone for Brown too - I wasn't convinced by Pring on Thursday.
I'm sure he'll get another chance to prove himself soon. As for Morris he really does need to have a better game today - so let's see!
@Jake_PFC: How does Morris get in this team?
@al3xmacdonald_: Good line up but Close for Morris imo and Bolton on the bench instead of Downing.
@LewPeet: Why are we playing two DM's against Rochdale? Also Marquis doesn't work in this formation, work it out Kenny.
@TomAndr17919291: Close needs to be playing in cdm otherwise we have no finesse or quality coming from midfield.
@Niall_Judge26: Glad Evans isn't starting, although Jacobs should be in there ASAP if he's match fit.
Also, ruthless Bolton being bombed from the 18 after Thursday.
@JasperD02259160: Decent but put Cannon in for Morris so we can start Jacobs in the 10.
@Liam_Bram10: Raggett is actually playing after Thursday night, wow.
@GaryDTrotman: Close for Morris & Pring for Brown. Other than that, not much else will improve the side until Jacobs is fully fit.
@furniss_alex: Ben Close > Bryn Morris. everyday of the week.