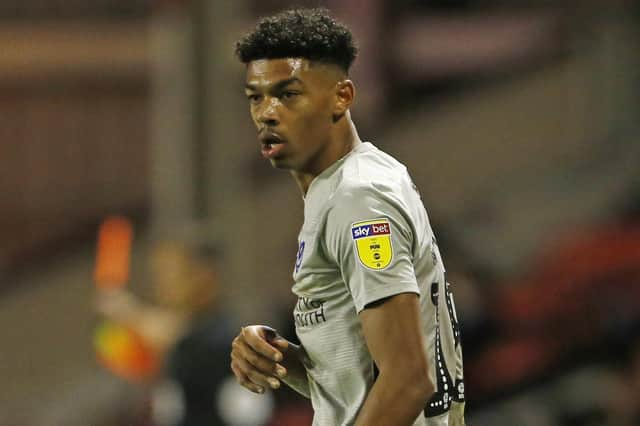 Reeco Hackett-Fairchild. Picture: Paul Thompson
The Blues struck four against Crewe Alexandra as they moved up to fourth in the League One table.
After taking stock of Pompey's 4-1 victory at Fratton Park, Kenny Jackett's next port of call would have been to check up on how one of his upcoming talents fared out on loan.
And it would have been even more delight for the Pompey boss.
The forward's aim is to get minutes under his belt, impress and bolster his chances of establishing himself at Fratton Park in the future.
His performance against Maidenhead on Saturday was certainly a giant step in the right direction.
Hackett-Fairchild scored a sublime long-range goal to help the Ravens secure a hard-earned point against Maidenhead in the National League.
With Bromley trailing 2-0, the former Charlton man inspired Neil Smith's side's fightback. In the 59th minute, he cut inside from the right before rocketing a left-footed finish into the top corner from 30 yards.
That effort reduced the deficit for the Ravens before Chris Bush netted an injury-time equaliser.
Speaking after the game, Bromley boss Smith revealed that Hackett-Fairchild's been 'desperate' to get on the scoresheet in recent games.
Smith told the Ravens' Youtube channel: 'We know Reeco has got it in him. As soon as it leaves his foot, it's a goal.
'Reeco has been desperate to get a goal. He's worked so hard and it's great to have him back.
'He's smiling, he's in a good place and we've just got to get him more of the ball – and we will do – because he can produce that.'
Hackett-Fairchild's loan deal at Bromley is due to expire on January 3.