These independent Portsmouth businesses need your help this Christmas
There are so many quirky independent businesses based in the city who need customers this year more than ever.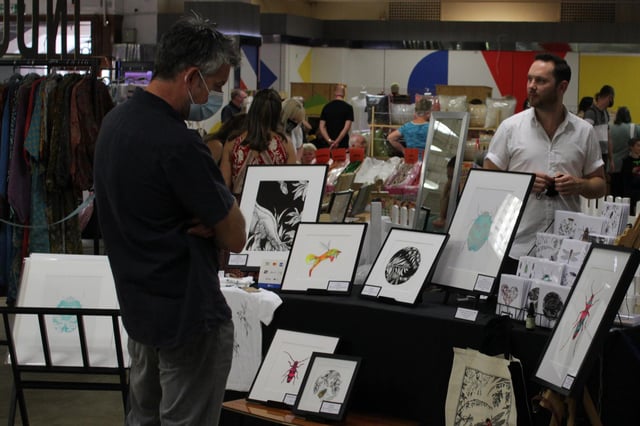 The We Create market will hopefully be back in Southsea in December
Portsmouth City Council has opened a virtual high street to help you to shop locally when doing your Christmas shopping online this year at www.portsmouth.gov.uk/gochristmas.
Spending money locally will help smaller businesses to survive and protect local jobs.
Remember to follow the latest government advice and any guidance businesses have to keep everyone safe.
Portsmouth City Council's Virtual High Street is now open
Festive offer spotlight
Looking for something a little different?
Yarty sell artisan cordials and vinegars which are all gluten free. They are offering residents a fantastic festive offer of 20% off using the code Yarty20.
Gift with a voucher
Support your favourite local businesses by gifting vouchers which can be redeemed when they are able to re-open.
Rogue Makeovers provide hair and make up for special occasions, brides to be and kids/teens birthday parties. They are offering a fantastic 20% off gift vouchers for makeovers. To buy call 07817520696.
Personalised toys
Shake, Rattle and Roll sell unique toys made to your specification. With an offer of 15% off all new orders placed in November you should get in touch soon to get your gifts in time for Christmas.
Virtual We Create Market
The fantastic Portsmouth Creates - We Create Market was a great success and is now also available online so you can continue to support local creatives this Christmas. Visit the a-z of exhibitors at www.wecreatemarket.co.uk to get in touch with your favourite stallholders.The next We Create Market is due to take place in the old Debenhams Southsea building on 12 and 13 December if Government guidelines allow.