Work to protect Portsmouth's past 'will never end' - councillors offered glimpse into city's archives
WORK to preserve the stories of Portsmouth 'is never going to end', city archivists have said as they look to keep records safe in a digital age.
Wednesday, 26th February 2020, 6:00 am
Updated
Thursday, 27th February 2020, 2:57 pm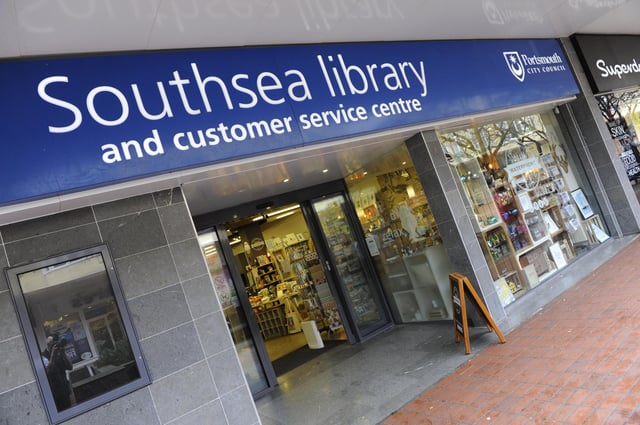 Southsea Library in Palmerston Road where some of the city's archives are held. Picture by: Malcolm Wells (180219-6878)
Libraries boss for Portsmouth, Lindy Elliott, admitted they were on the 'cusp' of finding a way to safeguard the city's past as changes in recording information over the last century has proved problematic.
During a tour of the Southsea Library's archives members of Portsmouth City Council's culture scrutiny panel were given a rare glimpse into the work needed to safeguard records dating as far back as the 14th century.
Archives kept at Southsea Library
Cultural development officer for the council, James Daly, said: 'It's never going to end, it's a live project.
'We always have records coming through.'
Ms Elliott agreed. She said: 'We still have a huge amount to do. Everything is lost until it is catalogued.
'We'll never have enough space.'
Much of the city's archives have been stored on the first floor of Southsea Library, in Palmerston Road, since 2014 following the closure of the records office in Museum Road in Old Portsmouth.
But some pieces that are in high demand are still kept at Portsmouth Central Library, in Guildhall Square.
Paper documents need to be kept in cool temperatures and away from light. However, these records have proved easier to look after than others including information kept on magnetic tapes that have perished.
Ms Elliott said: 'For example the Doomsday anniversary records do not exist anymore. A lot of records created in the last century have gone.
'We need to make sure that doesn't happen going forward so the stories of Portsmouth and it's on-going development don't get lost.
'We know from, for example the change from Windows 7 to Windows 10, that things do degrade. We are trying to find a system to avoid this. We are on the cusp at the moment.'
Mr Daly added: 'When we wrote the Portsmouth Paper about the First World War we just had to look at paper. The 100th anniversary will be quite different.'
The city council is also currently working with the service Find My Past to digitise as many paper records as possible to make them easily accessible for library users.
Around 200 volunteers work in Portsmouth libraries and help with the cataloguing of records.