11 photos from Copnor over the years - can you spot yourself?
Perhaps your feature in some of these great Portsmouth images?
Thursday, 10th June 2021, 6:02 pm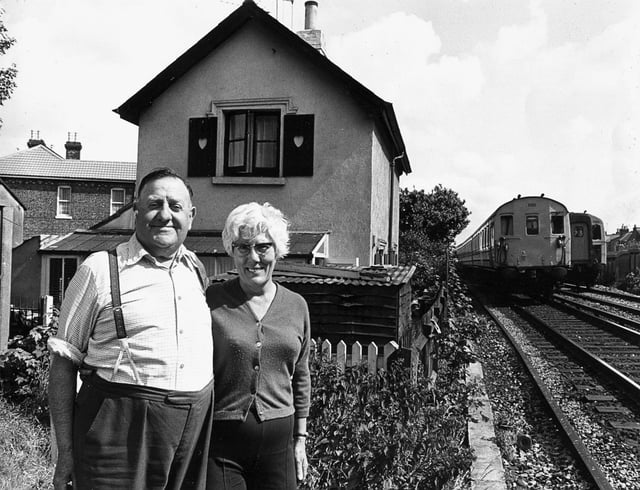 Sid and Doris Emery outside Railway Cottage at Copnor Bridge
Do you have relatives that once lived in Copnor? Maybe they are in one of these images from the past?
Included in this interesting selection are images from Northgate Avenue, Carnarvon Road, Wallington Road, Copnor Road, New Road East and Romsey Avenue.
The silver jubilee street party at Northgate Avenue, Copnor in June 1977 Picture: The News Ref: 5142-1
Copnor Secondary Modern School 1952 to 1956 Picture: Courtesy of Rob Jerrard
A street party at Carnarvon Road, Copnor. Picture: Tony Davis.
The coronation street party at Wallington Road, Copnor, Portsmouth, in 1953. Picture: Courtesy of Robin Gorman
The area surrounding Burrfields Road brickworks, Copnor, Portsmouth Picture: Paul Costen collection
Copnor crossing. But can anyone put a date to it? Picture: Paul Costen collection
Workers at the Metal Box factory in Copnor wasted no time in introducing Russian guests from the Obraztsovy to the English knees-up, 1976. The News PP5040
An Air Raid Precaution warden brings traffic to a halt in Copnor Road, Copnor, Portsmouth, in February 1940
The scene in New Road East, Copnor, Portsmouth, after an air raid in October 1940
The VJ Day street party in Romsey Avenue, Copnor, Portsmouth, in August 1945.