A look back at Havant in the 1990s | Nostalgia
Today we take a look back at events in the Havant and Waterlooville area between 1990 and 1995.
Tuesday, 13th July 2021, 9:22 am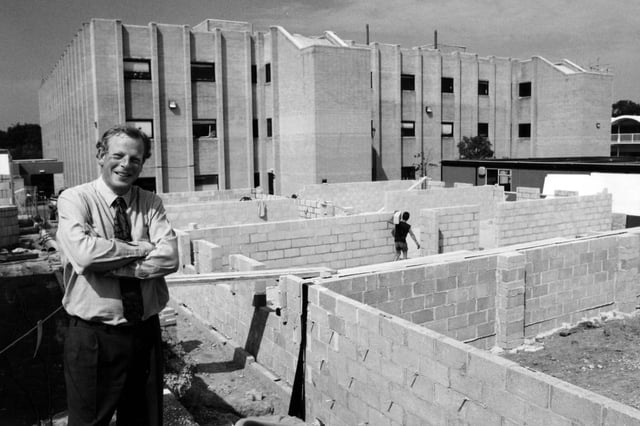 Michael Oakes, the principal of South Downs College, Havant, in front of the new South building that was being built in 1994. Picture: The News PP5186
A message from the editor, Mark Waldron. You can subscribe here for unlimited access to our online coverage, including Pompey for 27p a day.
Clown Ben Lester in his crazy car at the Havant Town Show, July 1995. Picture: The News PP3436
AG Green machine operator Mark Mansfield during the demolition of the Empire cinema in East Street, Havant, on August 26, 1994. Picture: The News PP3377
Dr Mike Griffin, research and development manager at Colt Virtual Reality Ltd, New Lane, Havant, demonstrating the Colt Camera Command Simulator software in April 1995. Picture: The News PP5332
The First Havant Youth Marching Band, 1993. Picture: The News PP4940