Are you going to Portsdown fair? Parsley sage... | Nostalgia
The bank holiday fairs on the slopes of Portsdown Hill once drew people from far and wide.
Friday, 16th July 2021, 5:41 pm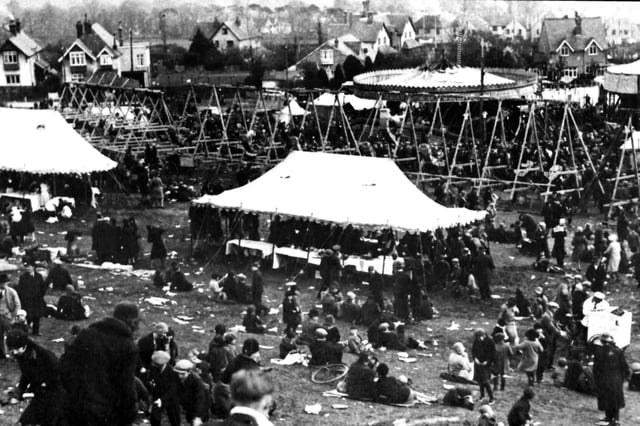 The fairground on the slopes of Portsdown Hill, 1930. It was located to the west of the old A3.
They were hugely popular and you only have to look at the two photographs here to see their drawing power – just look at the numbers scattered cross the hill looking down on the fun.
To see the full collection of pictures, click here.
A message from the editor, Mark Waldron.
With a packed carousel and boat swings in the 1920s we see the bank holiday funfair on Portsdown Hill. Picture: Barry Cox postcard collection
You can subscribe here for unlimited access to our online coverage, including Pompey for 27p a day.
The Lord Mayor's charity funfair set-up in Guildhall Square on March 21, 1994. Picture: The News PP3937
Swingboats at Southsea Fair, circa 1905. Picture: Hulton Archive/Getty Images.
Southsea funfair in the 1930s when the Wild Mouse ride looks like it was made of wood.