John Westwood's Portsmouth FC ban extended after going into ladies toilets claiming he was transgender
Pompey die-hard John Westwood has had his ban extended after going into the ladies toilets – claiming he was transgender.
Watch more of our videos on Shots! 
and live on Freeview channel 276
Visit Shots! now
He reportedly made occupants feel uncomfortable by his presence, with stewards asking the season ticket holder to leave Fratton Park – which he did of his own accord. Mr Westwood said the club have handed him a one year ban from attending matches as of March 11 following a meeting on Friday – with the club blocking him from attending prior home games against Port Vale and Forest Green Rovers (the 125th anniversary fixture).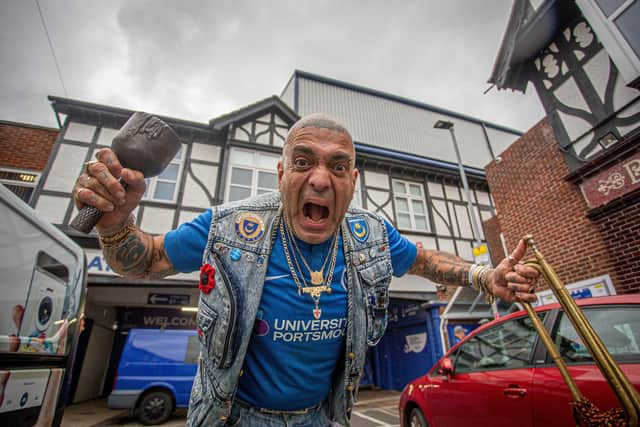 This exclusion is then suspended after five months (August 11) but would be reactivated if another incident takes place, he added. He refused to make any further comment.
The ban would extend into this season's playoffs, with Portsmouth FC on 61 points and three points behind sixth place Peterborough United. Season ticket holder Mary Williams confronted Mr Westwood at the time and said the seemingly incoherent supporter was 'ranting and raving' in the loos and added that his behaviour was 'massively offensive to anyone who is transgender.'
Mr Westwood previously stated he was identifying as a woman 'to show solidarity with them'. Commenting on the fan's penalty, Ms Williams told The News: 'I'm pleased to see that Pompey has taken what happened seriously and hope that he gets the education and any support that he needs to ensure the match day experience is enjoyable for everyone.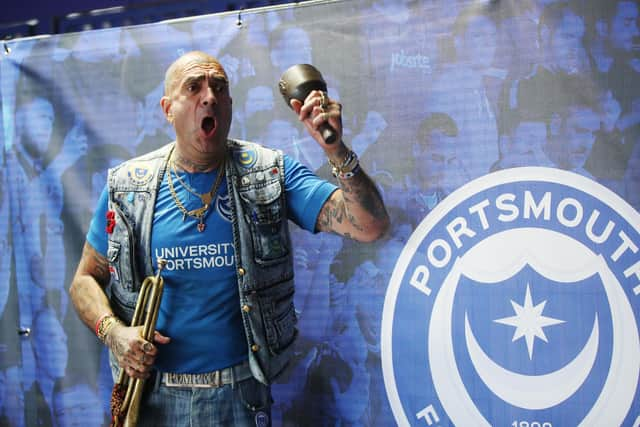 'The ban seems reasonable to me as long as it's the final chance. Hopefully he's had time to reflect on his behaviour. It's not just the most recent incident, it's a catalogue of problematic behaviour that stretches back from that preseason game.'
These actions will lead to him to miss a minimum of 17 matches in all competitions. Ms Williams, 57, said she hopes Mr Westwood can make a successful return to Fratton Park – without any antics.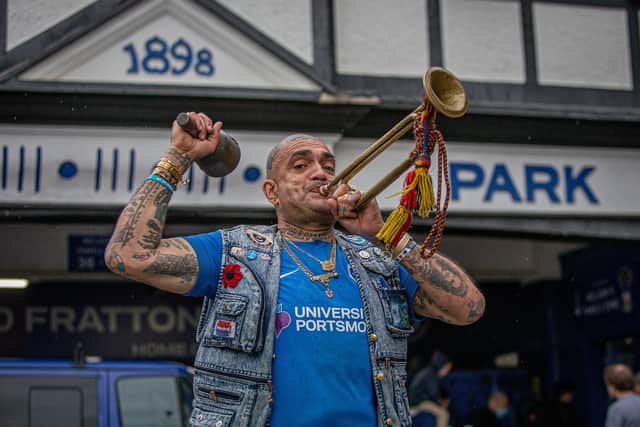 'No one would be happier than me if he can come to football and behave like a civilised human being,' she added. The associate dean for students at the University of Portsmouth said it was 'an isolated piece of idiocy' and added that links between Her Game Too – an initiative which promotes inclusivity for women and girls in football – and the club can be maintained.
Portsmouth Football Club declined to comment further. As previously reported, a spokesperson said the club does not comment on individual cases but will ensure Fratton Park is a 'safe, friendly and welcoming environment' for everyone to watch football.
Hampshire and Isle of Wight Constabulary previously confirmed 'a man was escorted from the stadium by a police officer after he had entered the female toilets' at 4pm' at Fratton Park on March 11.