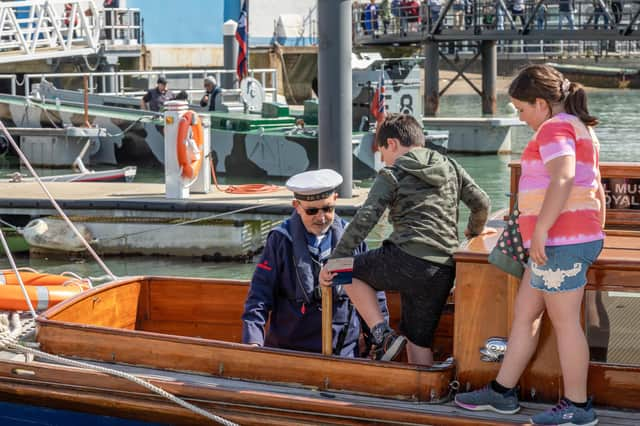 18 pictures from the Pontoon Open Day at Portsmouth Historic Dockyard
A Pontoon Open Day was held at Portsmouth Historic Dockyard which gave visitors the chance to look around operational boats and find out more about them.
Entry to the historic dockyard and the open day is free, though you can purchase a dockyard ticket if you wish to visit any of the other attractions. There will also be a chance to book a boat trip on one of the dockyard's historic boats – F8 the 1959 Landing Craft which will be running 20-minute trips at £10 per person at 1pm, 1.40pm, 2.30pm, 3pm and 3.30pm. Pre-booking is advised. For more information visit the dockyard's website.